Free starter kit for all Phase I / II first time registrants.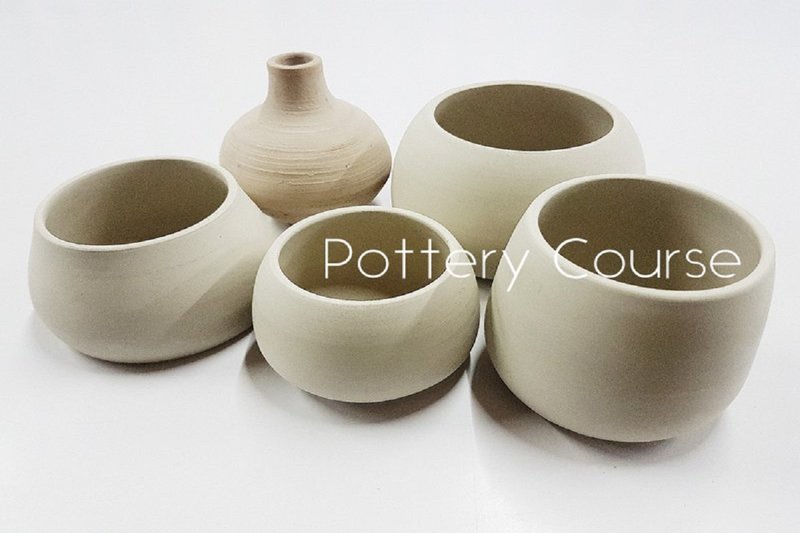 At The 8TH Floor Ceramics Studio, we provide Wheel Throwing Courses with the course syllabus specially designed for absolute beginners with zero experience, learners can start their clay journey without the need to go through Hand Building lessons. 
Being the first private pottery studio in Singapore to implement the progress-monitoring and customization system, our instructors are able to keep track of each learner's pace and progress throughout the whole course, also we are able to  provide a personalize program for individual who had had prior experience in ceramics-making. 
This course provides an introduction into the basic techniques and knowledge involves in the practice of studio ceramics. Through hands-on sessions that are designed to impart the production approaches, learners will have the chance to experience and acquire knowledge in the aspect of wheel throwing. Upon completion of the course, learners will understand the entire process of turning clay into ceramic, and acquire the ability to produce ceramic objects that are aesthetically appealing.
Course of 2 phases (20 lessons)

PHASE I

 

Wheel Throwing I (Domestic Objects) - Beginners

PHASE II

 

Wheel Throwing II (Decorative Objects)

3 hours per lesson



Inclusive of clay* and usage of house glazes. 
Upon completion of the course, participants should be able to:
Appreciate and understand the various stages of ceramics - making
Understand and apply wheel throwing techniques in the construction of a ceramic object
Wednesday | 7pm - 10pm

Saturday 10am - 1pm 

Sunday 10am - 1pm | 2pm - 5pm
Wednesday 7pm - 10pm 

Saturday 10am - 1pm 

Sunday 2pm - 5pm 
Flexible class-slot bookings* are based on the availability of class schedules above and we do not restrict learners' attendance each week.  
However, prior booking is required and all bookings are on first come first serve basis and subject to availability.  
*Availability of schedule differs from time to time. Please kindly enroll early to avoid disappointment.
Booking of class is only available once online enrolment is completed. 
We
do not accept walk-in / cash payment registration for all first-timers.
This is an ongoing class, thus each learner will be given a structural program to follow through the course to allow us to monitor the pace and progression of each individual. 
Our classes are conducted in small group setting to allow us to provide each learner with our personal attention during the class. 


*Learner may choose to sign up for a single phase of 10 lessons. 
*No class on PH (class will be pushed forward to the following week).
*Booking of class is only available when registration and payment is completed and subject to availability.
*SkillFuture Credits non-claimable.